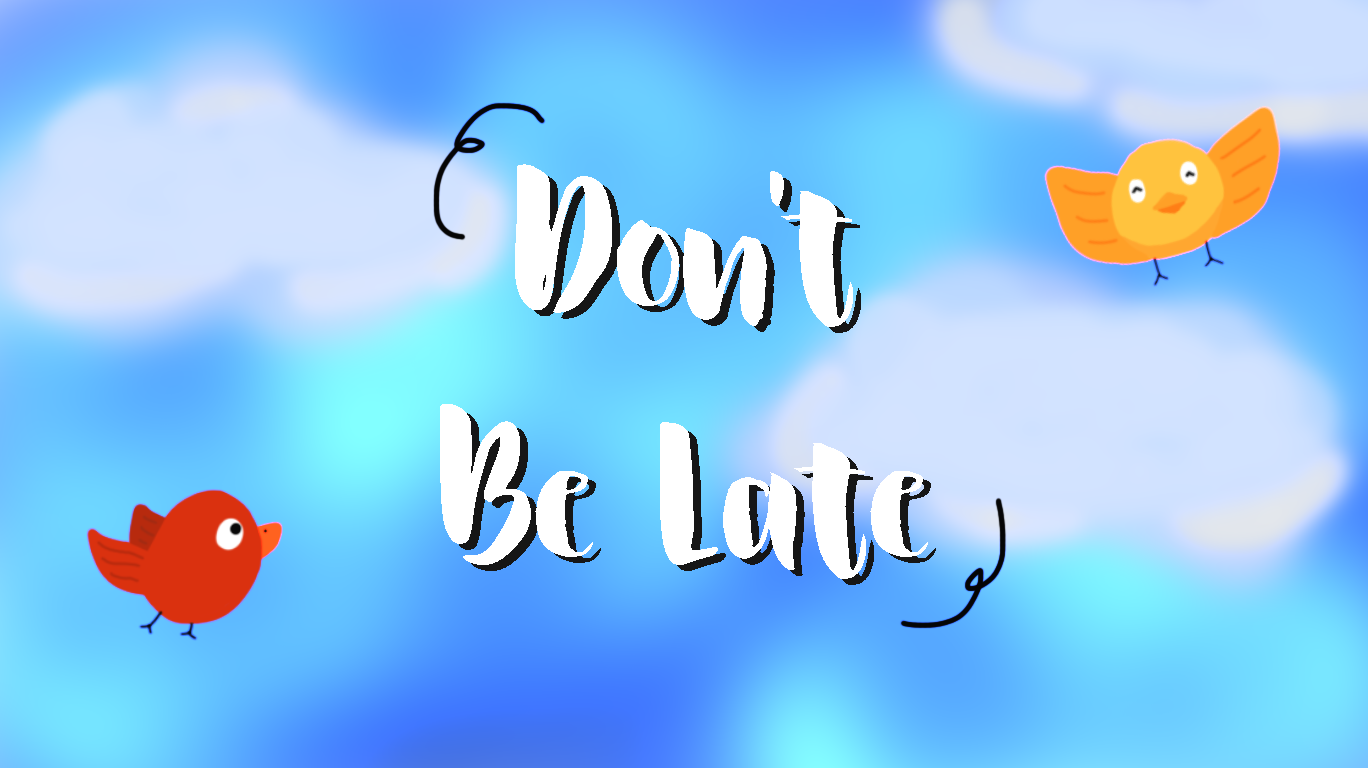 Don't Be Late!
Progress 5 [Moved from Community Post]
---
It's been a long day after we didn't update the devlog, now our game has a background page and background header!
We'll explain why we choose the cloudy background and cloudy header with two birds, the first thing is our game is basically located in a less crowded urban, living with a fresh air, a lots of kids playing beside the road with another kid, and one thing that we really like is a traditional market beside the city. Well that's a short explain about the cloudy background page and the background header.
On the next update, we going to update our Main Character and his companions. the clue for our character is, he really like apples. don't you think about his costume? is he going to collect an apple? See ya! ~ snpng